---
LAS HERMANAS> SALT LAKE CITY TRIBUNE

Our project, HERE HERE is featured in the Salt Lake Tribune:
"What's in store for the Utah Museum of Fine Arts reopening? Minimalist color and maximum fun."
New works at UMFA: A minimalist look at Great Salt Lake and a playful interactive happening.
---
LAS HERMANAS > GROUP SHOW
HOME BODIES
October 5, 2017 – January 7, 2018
Blue Star Contemporary
116 Blue Star, San Antonio, TX

BSC will unveil a new group exhibition featuring artists whose practice and work are informed by and melded with home life and family experience. From either the perspective of a dependent or a guardian, lineage and familial relationships are a human experience. This exhibition highlights the differing approaches of 11 artists, exploring works inspired by our shared experiences as mothers, fathers, sons, daughters, and protectors.
---
JANELLE > GROUP SHOW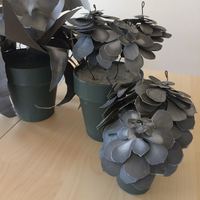 Call & Response
September 10th, 2 PM - 4:30 PM
Wave Hill
W 249th St and Independence Avenue, Bronx, NY
The entire Glyndor Gallery will be given over to new site-responsive projects honoring the tenth anniversary of Wave Hill's Sunroom Project Space. "Call & Response" showcases the work of more than 50 artists who have exhibited in this unique venue, in projects ranging from art objects created from natural materials gathered onsite, to sound pieces, outdoor installations and performance works.
---