LISA: DRAWABLE GROUP SHOW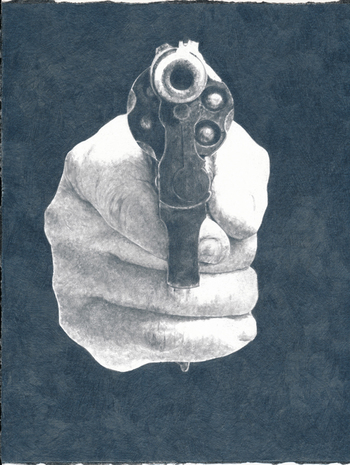 F.L.A. Gallery :  Drawable Curated by Rich Jacobs Opening reception: Saturday, October 19, 7-10pm October 19-December 8, 2013 10 Main Street, Gainesville, Florida
---
LISA & JANELLE: SOLO PROJECT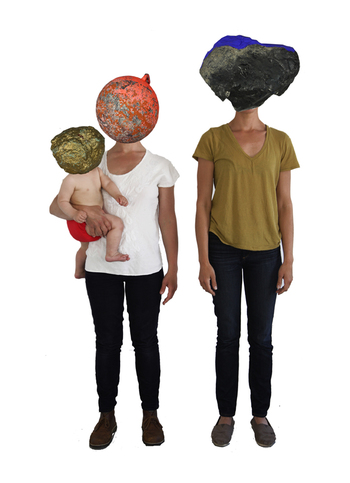 LISA & JANELLE IGLESIAS
WE ARE ALL SO FAR AWAY FROM THE SUN, WAITING
SEPTEMBER 12TH - OCT 12, 2013
NO FOUNDATION
1086 QUEENS ST.WEST
TORONTO, CANADA

---
JANELLE: INTERVIEW

IN CONVERSATION AT THE FINE ARTS WORK CENTER: MIKE CALWAY-FAGEN WITH JANELLE IGLESIAS AND HEATHER HART FOR BURNAWAY.ORG
---
LAS HERMANAS: INTERVIEW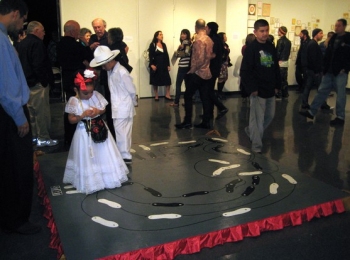 DESI GONZALEZ INTERVIEWED US FOR HER ARTICLE ARTISTS AND AUDIENCES: HOW CAN ARTISTS LEARN FROM THE PUBLIC? FOR THE BLADE OF GRASS BLOG
---
JANELLE: GROUP SHOW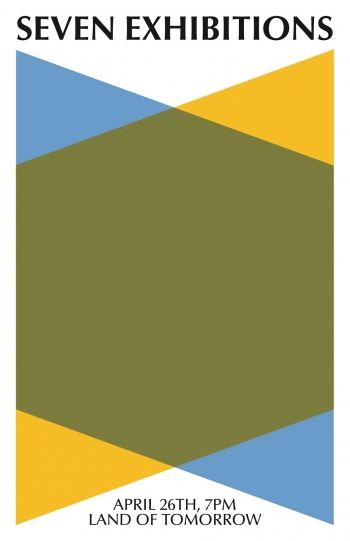 ON VIEW AT LAND OF TOMORROW, LOUISVILLE, KY THUNDER PERFECT MIND, CURATED BY VISUAL ARTIST TAYLOR BALDWIN, BRINGS TOGETHER SIX ARTISTS WHO ARE FAMILIAR WITH THE WAY THE NATURAL WORLD SUPPOSEDLY WORKS. MATT BOLLINGER, NICHOLAS DES COGNETS, JANELLE IGLESIAS, IAN PAGE, CHRIS MAHONSKI, ANDHANNAH WALSH AS ARTISTS HAVE ALL CAST THEMSELVES AS INTERLOCUTORS BETWEEN THEIR VIEWERS AND NATURE. THEY PLAY THE ROLE OF SPIRITUAL CONDUIT, PROBLEMATIZER, CONCILIATOR, OBSCURER, OR UNRELIABLE MEDIATOR BETWEEN US AND THE NATURAL REALM.
---
---
LAS HERMANAS: NY TIMES BLOG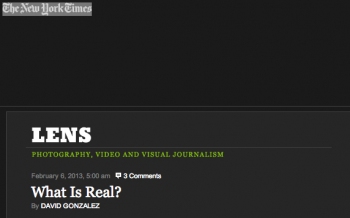 CHECK OUT OUR NUDE SUITS PROJECT MENTION IN THIS NY TIMES POST ABOUT THE SUPERREAL EXHIBITION AT EL MUSEO
---
LISA: GROUP MUSEUM EXHIBITION ON THE CAPE
BREAKS AND BREAKS
FEATURING THE WORK OF THE 2012-2013 FINE ARTS WORK CENTER VISUAL ARTS FELLOWS AT THE PROVINCETOWN ART ASSOCIATION AND MUSEUM
JANUARY 18-MARCH 10
---
LISA: GROUP DRAWING SHOW IN TASMANIA
DRAWING: AN EXHIBITION OPENS FEB. 15th 369 ELIZABETH STREET NORTH HOBART TASMANIA, AUSTRALIA STEVE COX, SIMON FINN, LISA IGLESIAS, LOCUST JONES, LISA ROET,
BERNHARD SACHS, MARY SCOTT, JACKSON SLATTERY
---
LAS HERMANAS: SUPERREAL AT EL MUSEO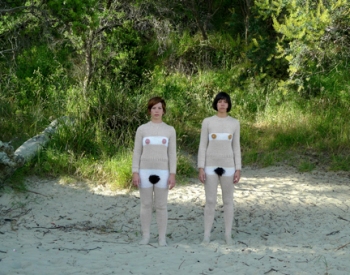 LAS HERMANAS HAS A SUITE OF OUR NUDE SUIT PHOTOGRAPHS INCLUDED IN THIS GROUP SHOW ABOUT ALTERNATIVE REALITIES IN PHOTOGRAPHY AND VIDEO. SUPERREAL WILL FEATURE MORE THAN 150 WORKS BY ARTISTS INCLUDING ADÁL, MIGUEL RIO BRANCO, TANIA BRUGUERA, BETSABEE ROMERO, VIK MUNIZ AND ANDRES SERRANO. THEIR INCISIVE POINTS OF VIEW AND VARIED WORKING METHODS ALLOWED THEM TO CREATE WORKS THAT EXPLORE THE LIMITS OF NARRATIVE FORM AND ITS RELATIONSHIP TO REALITY.
---
JANELLE: NEW YORK I LOVE YOU SOMETIMES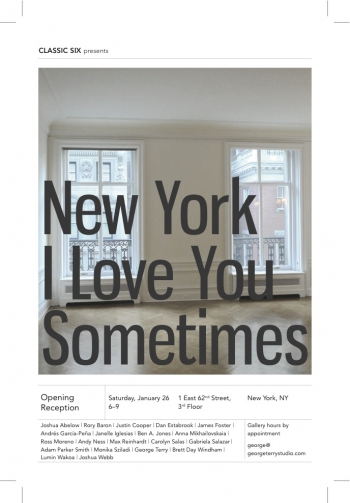 NEW YORK I LOVE YOU SOMETIMES GATHERS TOGETHER CONVERGING CIRCLES OF FRIENDS. THEIR INCLUSION IN THIS SHOW CONSTRUCTS A SURVEY OF ACTIVE CONTEMPORARY ARTISTS WORKING IN NEW YORK CITY. MORE THAN ANY IMPOSED THEME OR TREND, A CLEAR FEELING OF PASSION AND FOCUS RUNS LIKE A CURRENT THROUGH EACH WORK PRESENTED.OPENING RECEPTION ON 
SATURDAY JANUARY 26 AT 6PM.

CLASSIC SIX, 1 EAST 62ND STREET, 3RD FLOOR.
GALLERY HOURS ARE BY APPOINTMENT.