LAS HERMANAS > SOLO EXHIBITION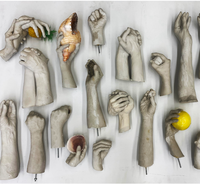 CONTEMPORARY PROJECT
Las Hermanas Iglesias

December 17 - July 9, 2023
Blanton Museum of Art, Austin, Texas
Curated by Claire Howard, Associate Curator
---
LAS HERMANAS > GROUP EXHIBITION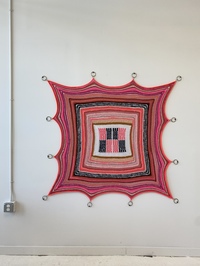 The Fuel And Lumber Company Presents: 8
Laney Contemporary, Savannah, Georgia
November 4 2022 -January 14, 2023
Opening reception, November 4th, 6-9pm
Artists Included: Allison Grant, Alicia Henry
Las Hermanas Iglesias (Lisa and Janelle Iglesias)
Fawn Krieger, Melora Kuhn, Sarah Lasley Mary Laube, Katarina Riesing
---
LAS HERMANAS > GROUP EXHIBITION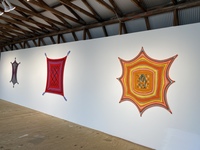 Two Cultures, One Family: Building Family, Finding Home
Curated by Dr. Erika Abad, Exhibition Dates: Aug 30, 2022 – Jan 28, 2023
Opening Reception: September 2, 2022, 5 - 8 pm
Two Cultures, One Zine Family: September 23, 2022, 4 - 6 pm
The Marjorie Barrick Museum of Art proudly presents Two Cultures, One Family: Building Family, Finding Home. With this exhibition, curator Dr. Erika Abad brings together artists who invite us to ask questions about family/kinship, reproductive justice, gender, and bicultural intergenerational dynamics.
---
JANELLE > GROUP SHOW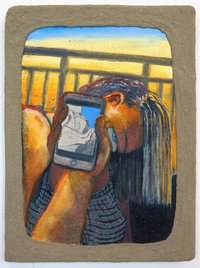 Memory Traces: Artists Transform the Archive

La Jolla Historical Society

February 5 - May 15, 2022

Curated by Elizabeth Rooklidge
Featured artists include: Allison Wiese, Chantal Wnuk, Janelle Iglesias, Joe Yorty, Joshua Moreno, Robert Andrade and Shirin Towfiq.

---
LAS HERMANAS > FAMILY RESIDENCY @ STONELEAF RETREAT
We are proud to announce that Las Hermanas Iglesias, the collaborative team of Lisa & Janelle Iglesias, are the inaugural recipients of the Peggy Toomer Family Residency at STONELEAF RETREAT.
The Peggy Toomer Family Residency includes a stipend, private accommodation and studios on twenty-two acres of land at STONELEAF for the month of July. Las Hermanas Iglesias will also exhibit works from their Commiserates series at STONELEAF during UPSTATE ART WEEKEND, July 22-24, 2022.
---
LAS HERMANAS > GROUP EXHIBITION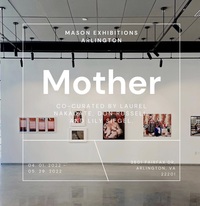 Co-Curators: Laurel Nakadate, Don Russell, and Lily Siegel
April 1, 2022 - May 29, 2022
Gallery Hours: Wednesday - Saturday 11am - 4pm
Address:
3601 Fairfax Drive, Arlington VA
---
LAS HERMANAS > ARTIST TALK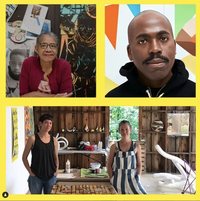 Online

Thursday, January 13, 2022, 6:00 PM — 7:00 PM

Virtual Artist Panel: The Work of Collaboration with Barbara Earl Thomas, Derrick Adams, Janelle Iglesias, and Lisa Iglesias