LISA> EXHIBITION IN DOMINICAN REPUBLIC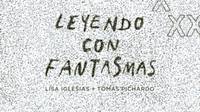 LEYENDO CON FANTASMAS
November 16-
December 11, 2017
Main Gallery Altos de Chavón, La Romana, Dominican Republic
Galería Principal Altos de Chavón is pleased to present Leyendo Con Fantasmas. Casting attention to the family home in Santo Domingo as sites for material, the incorporated objects are charged with meaning... limestone, maps, used frames and books appear in sculptures, videos and drawings. The aesthetics and materials of the home address the absence and presence of family members and patterns both geologically formed and constructed by human relationships.
---
LAS HERMANAS> GROUP SHOW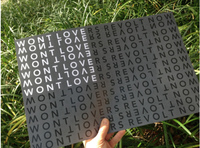 UPROOT
Curated by Gabriel de Guzman
November 18 - December 31, 2017
Opening Reception: Saturday, November 18, 6-8pm
Smack Mellon

92 Plymouth St,

Brooklyn, NY 11201
---
---
LAS HERMANAS> SALT LAKE CITY TRIBUNE

Our project, HERE HERE is featured in the Salt Lake Tribune:
"What's in store for the Utah Museum of Fine Arts reopening? Minimalist color and maximum fun."
New works at UMFA: A minimalist look at Great Salt Lake and a playful interactive happening.
---
LAS HERMANAS > GROUP SHOW
HOME BODIES
October 5, 2017 – January 7, 2018
Blue Star Contemporary
116 Blue Star, San Antonio, TX

BSC will unveil a new group exhibition featuring artists whose practice and work are informed by and melded with home life and family experience. From either the perspective of a dependent or a guardian, lineage and familial relationships are a human experience. This exhibition highlights the differing approaches of 11 artists, exploring works inspired by our shared experiences as mothers, fathers, sons, daughters, and protectors.
---
JANELLE > GROUP SHOW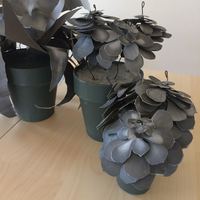 Call & Response
September 10th, 2 PM - 4:30 PM
Wave Hill
W 249th St and Independence Avenue, Bronx, NY
The entire Glyndor Gallery will be given over to new site-responsive projects honoring the tenth anniversary of Wave Hill's Sunroom Project Space. "Call & Response" showcases the work of more than 50 artists who have exhibited in this unique venue, in projects ranging from art objects created from natural materials gathered onsite, to sound pieces, outdoor installations and performance works.
---
LAS HERMANAS: ACME LAB UMFA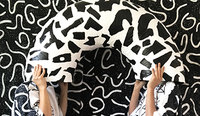 Las Hermanas Iglesias: HERE, HERE
August 25, 2017 - January 28, 2018
ACME Lab at the Utah Museum of Fine Art
 
---
LAS HERMANAS: ASU ART MUSEUM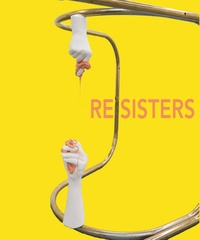 Las Hermanas Iglesias RE:SISTERS
ASU Art Museum, Tempe, AZ

July 8–Sept. 6, 2017
Las Hermanas will be in the gallery facilitating a workshop in conjunction with Family Day on July 8th, 10- to 4pm
---
LISA > GROUP EXHIBITION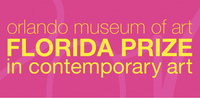 2017 ORLANDO MUSEUM OF ART FLORIDA PRIZE IN CONTEMPORARY ART
June 2 – August 20, 2017
The Orlando Museum of Art will present the fourth exhibition of Orlando Museum of Art Florida Prize in Contemporary Art. This exhibition will feature Domingo Castillo, William Cordova, Coco Fusco, Mark Gerstein, Aramis Gutierrez, Dana Hargrove, Lisa Iglesias, Carl Juste, Ralph Provisero, and Chase Westfall.
---
LISA > GROUP EXHIBITION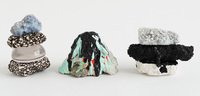 Piles, Stacks, Lumps & Mounds
A group exhibition curated by CHIAOZZA
Presented by Sight Unseen for NYC x Design

On View
May 15 – May 31, 2017
Canal Street Market
265 Canal Street, New York City
---
---
LISA> GROUP EXHIBITION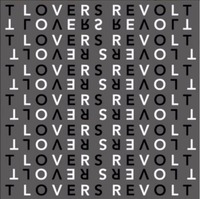 This three-night performance festival includes 48 artists in 22 pieces, performing multi-disciplinary, boundary pushing, sometimes indefinable and often un-nerving original works of performance art.
March 17th - March 19th
---
LISA & JANELLE > EXHIBITION AT PRESENT COMPANY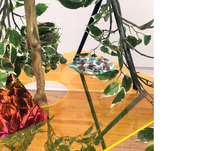 EVERY FORCE EVOLVES A FORM
Lisa & Janelle Iglesias
Opens March 10th, runs through April 23, 2017
---
LAS HERMANAS > PRINT RESIDENECY @ VCUQATAR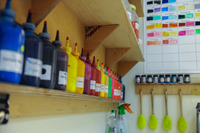 Las Hermanas will be visiting artists at Fanoon: Center For Printmedia Research in January. The Center was launched in 2012 by the Painting + Printmaking department at Virginia Commonwealth University in Qatar, making it the first print publishing program of its kind in the Middle East. The program collaborates with local, regional, and international artists in the creation of print editions and the realization of research projects that explore the role of print in contemporary culture.