LAS HERMANAS> PERFORMANCE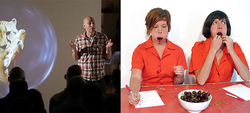 In conjunction with our current exhibition, My Brother is a Liar, 601Artspace is pleased to present performances from Neil Goldberg and Las Hermanas Iglesias.

Friday, December 11th, 6-8pm
601 W 26th St, Rm 1755, NY, NY, 10001

---
LAS HERMANAS> GROUP SHOW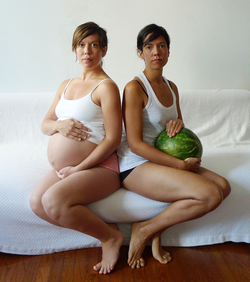 My Brother is a Liar
October 28 - January 22, 2016
601 Artspace
New York, NY
http://www.601artspace.org/
---
JANELLE> CU ART MUSEUM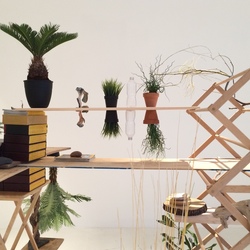 Janelle Iglesias: Even a Simple Call Can Turn Into a Complex Racket
February–July 23, 2016
Janelle Iglesias is the CU Art Museum's inaugural artist-in-residence—a program in which artists are invited to mine CU-Boulder's creative and intellectual resources and collaborate with faculty and students to produce new artwork. Fascinated by the human impulse to collect and throw things away, Janelle is always on the lookout for natural and cultural artifacts that present an archeology of place. She amasses materials like driftwood, Styrofoam and glass that have been processed by time and nature and up-cycles them into intricate environments. Janelle will incorporate actual and copied objects from CU-Boulders' various collections, including the Natural History Museum, the Evolutionary and Ecology Greenhouse and trees on campus, into an ever-evolving sculptural installation. Her mechanisms of display employ translation, mimicry, and mirroring to heighten the interconnectedness of things and people. The museum will become a flexible space: a site for viewing and performance, a think tank and a playground, where audiences can interact with the artist and participating students as they transform the gallery over time.
---
JANELLE: GROUP EXHIBITION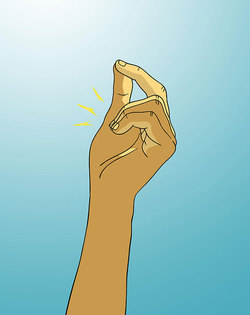 Curated by Mike Calway-Fagen, Sounds Like is a group exhibition that features photography, installation, traditional 2D works and sound pieces.


Opens August 28, 2015, 6. - 9 p.m


Heron School of Art & Design Galleries, Indianapolis, Indiana
---
LAS HERMANAS: COLLABORATORS, COMRADES & GOOD COMPANIONS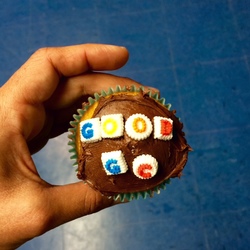 Las Hermanas are partnering with Abrons Art Center this summer to present the BIG BANG! A THANKS-LIVING CELEBRATION which includes a piñata bashing party in collaboration with Good Companions Senior Center in LES.

Tuesday, August 11, 5:30-7:30
466 Grand Street, NY, NY
---
LISA: WASSAIC PROJECT PRINT EDITION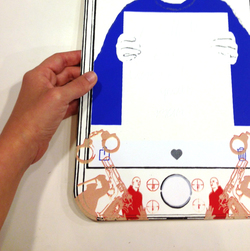 Lisa collaborated with Kenya (Robinson) and Michael Dixon to create an edition during her 2015 Print Fellowship at the Wassaic Artist Residency Program.
---
LAS HERMANAS: PHOTO SHOOT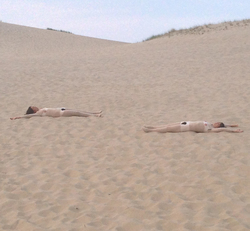 Las Hermanas worked together for a week during a returning residency at the Fine Arts Work Center in Provincetown, MA.
---
LAS HERMANAS: DRAWING WORKSHOP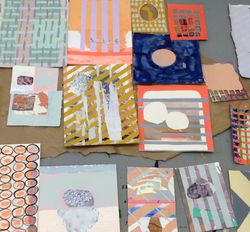 Drink + Draw: Abrons Art Center: $10 I Adults I BYOB Register to join us at the Abrons for a collaborative night in experimental drawings: transfers, monoprints, stenciling, and more will be considered! May 27, 2015 7 — 9 PM Studio 201
---
JANELLE: GROUP EXHIBITION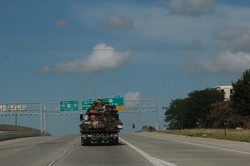 SOUNDS LIKE Nicholas des Cognets Mike Calway-Fagen Janelle Iglesias Tom Scicluna May 8 - July, 20, 2015 Opening Friday, May 8, 7 - 11 pm
---
---
LISA & JANELLE: SOLO SHOW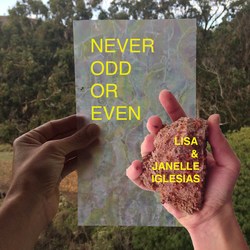 OPENING MARCH 7, 6-8pm
RUNS THROUGH MARCH 29


124 Forsyth Street
New York, NY 10002

347.406.3690
---
JANELLE: GROUP EXHIBITION
Exhibition curated by Mike Calway-Fagen 7 March - 1 May 2015 UC San Diego / University Art Gallery